An Evening with Jim Caviezel, star of Sound of Freedom, live and in person
Thursday, October 19, 2023 from 5:30 PM to 8:30 PM
Event Information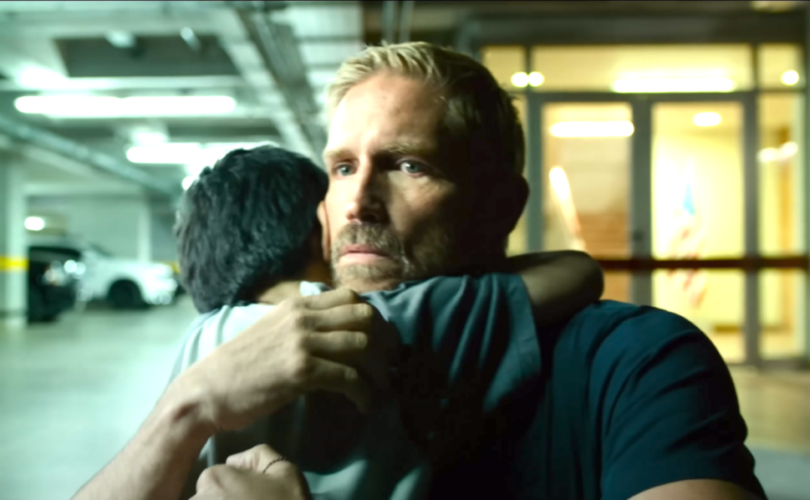 A once-in-a-lifetime opportunity to get up close and personal with Jim Caviezel, star of the current movie Sound of Freedom and star of The Passion of the Christ. Caviezel has appeared in countless other movies and television shows including the CBS Crime Drama Person of Interest.
Please join us for a lovely evening for a very worthwhile cause. Contribution for the event including valet parking and a lovely dinner is $500 per person.
A VIP event for two patrons featuring one-on-one time with Caviezel including a photo opportunity, hors d'oruvres and open bar will be offered to donors of $5,000 or more.
Seating is limited so please make your reservation today online here with credit card or mail your check to: Action for Life, Inc. PO Box 8206 Naples, FL 34101. Please note that American Express cannot be processed online. Should you choose to utilize that form of payment, please call 239-262-5433 and we will process the transaction manually.
A portion of the net proceeds from this event will be contributed to Wings of Shelter Int'l, Inc., a 501(c)(3) faith-based organization dedicated to the intervention and prevention of child sex trafficking across our city, country, and globe. Wings of Shelter currently operates several groups homes in Lee County and has plans to open a group home in Collier County when funding is secured. Learn more at this link: https://WingsofShelter.com
Event Location
Naples Grande Beach Resort • 475 Seagate Drive • Naples, FL 34103 • US
Contact Information
Contact: BC Cloutier
Phone: 239-262-5433
E-mail: